---
You've worked hard and paid a lot to get your Ontario Real Estate license, and there is no reason to give that up.
We help agents across Ontario to keep their options open.
Karma Realty Inc. offers Real Estate License Parking services to Ontario Real Estate Sales Representatives and Brokers.
If you are leaving the business temporarily or permanently due to:
Retirement
Maternity Leave
Illness
Caring for an aging parent
Travel
You are a recent course graduate and not ready to start
Any other purpose
It shouldn't cost you all your hard-earned savings.
By parking your license with us, you can:
Keep your license so that you keep your options open
Refer past clients, friends and relatives and collect the referral fee
Move to Active selling again easily
Be kept informed of industry changes
Be notified of due dates for education and insurance
Get a referral fee for any Sales Representative or Broker that you send to us
Karma Realty Inc. is not a member of the Canadian Real Estate Association (CREA), The Ontario Real Estate Association (OREA) or any other board. Registrants who park their license with us are still licensed Real Estate Representatives under the Real Estate Council of Ontario (RECO).
If you want to be able to do referrals and have the ability to re-instate your license, and pay a minimum for these benefits, then you have come to the right place.
It's not a difficult process, and we can walk you through every step.
Details

Karma Realty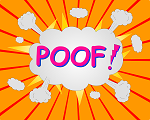 According to the HuffPost, morgage rates have dropped 47 per cent in the third quarter of the year. This is mostly due to the new stress test rules that where announced by the Federal Government in the forth quarter of 2016. New home buyers are now finding it increasingly difficult to purchase a home.
Read the full article here.
Details

Karma Realty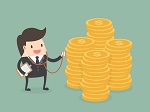 Earning an Ontario Real Estate License is an expensive endeavour. Real Estate Board fees, franchise fees, education and advertising all add up. Building a client base can take years. Sometimes however, life throws you a curve ball and you need to take a break. It would be a shame to loose all your hard earned good will. Parking your License with Karma Realty will allow you to still earn referral income by keeping your license active, but without the high costs of staying in business.
We are keeping doors open for Ontario Real Estate Agents, contact us now to see how we can help.
Details

Karma Realty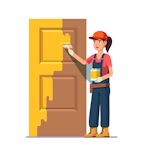 The HuffPost reports that Toronto's new home sales are plummeting due to disappearing demand. Investors are pulling out of the market, decreasing demand by 73% in September. Prices for these new homes is also dropping, done 17% to a still unbelievable 1.6 million dollars. Ontario's Fair Housing Plan, changes in the interest rate and stricter mortgage regulations are likely the culprits.
If the market slowdown is causing you to consider your options, contact us to see how we can help.
Details

Karma Realty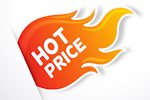 The HuffPost reports that the CMHC says that two of Ontario's housing markets in Hamilton and Toronto are "highly vulnerable". Conditions including overheating, price acceleration, overvaluation are at the heart of the assessment. Although the overall sales have climbed for the last two months, the CMHC expects the sales to decline over the next year. See the full article here.