*** COVID-19 *** Please note that all of our services are still available during the Pandemic *** We are OPEN! (online only)
---
You've worked hard and paid a lot to get your Ontario Real Estate license and there is no reason to give that up.
We help agents across Ontario to keep their options open.
 Karma Realty Inc. offers Real Estate License Parking services to Ontario Real Estate Sales Representatives and Brokers.
 If you are leaving the business temporarily or permanently due to:
Retirement
Maternity Leave
Illness
Caring for an aging parent
Travel
Any other purpose
It shouldn't cost you all your hard earned savings.
By parking your license with us, you can:
Keep your license so that you keep your options open
Refer past clients, friends and relatives and collect the referral fee
Move to Active selling again easily
Be kept informed of industry changes
Be notified of due dates for education and insurance
Get a referral fee for any Sales Representative or Broker that you send to us
Karma Realty Inc. is not a member of the Canadian Real Estate Association (CREA), The Ontario Real Estate Association (OREA) or any other board. Registrants who park their license with us are still licensed Real Estate Representatives under the Real Estate Council of Ontario (RECO).
If you want to be able to do referrals and have the ability to re-instate your license, and pay a minimum for these benefits, then you have come to the right place.
It's not a difficult process and we can walk you through every step.
Details

Karma Realty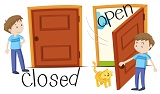 A major Ontario Real Estate Agent parking brokerage is closing!
If you are currently parked with a brokerage that is closing and are now looking for a new brokerage to park with, we can help!
Don't close the door to your future! We provide options for Ontario Real Estate Agents to Park / Warehouse / Hold their license in Ontario.
We are keeping options for Ontario Real Estate Agents open!
Moving to Karma Realty is very easy and in most cases, can be completed within a day.
Details

Karma Realty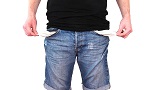 According to this article by David Fleming, nearly nearly 35% of agents in the Toronto Real Estate board did ZERO transactions in 2017. That's right, more than a third of TREB's registered members did not do a single real estate transaction in 2017. That is 17,313 agents out of TREB's 50,000 members. 17,313 agents did ZERO transactions!
When you add in the Realtors that did only ONE transaction (8,344 TREB members), then the number rises to HALF of all agents in the Toronto Real Estate board. So half of all TREB member Realtors did one or less transactions in 2017.
Can you live on only 1 transaction a year? Not likely.
Call us to see how we can help.
Details

Karma Realty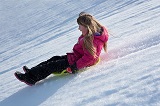 The Toronto Real Estate Board predicts that a slower year is coming for Toronto's housing market. 2017's overheated market sent prices soaring, but 2018 looks to have a slower market. Causes include new goverment rules and rising mortage rates.
"Federal and provincial policy decisions will act as a drag on demand for ownership housing." - Toronto Real Estate Board
If a slowing Real Estate market has gotten you down, consider parking with us.
Details

Karma Realty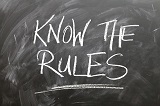 Starting this month, it's going to be harder to buy a house. The new federal banking regulations will require a "stress test" for borrowers of conventional mortgages to ensure that they can afford higher rates. This means that home buyers have lost significant purchasing power. The Bank of Canada estimates that this will disqualify one in ten mortgage seekers. This in turn is predicted to lead to a 10 to 20 percent decline in house prices. When you combine this with the rise in interest rates, this should keep Canada's housing markets relatively quiet through the first half of 2018.
If a quiet Real Estate market is not what you need, consider parking with us.