*** COVID-19 *** Please note that all of our services are still available during the Pandemic *** We are OPEN! (online only)
---
You've worked hard and paid a lot to get your Ontario Real Estate license and there is no reason to give that up.
We help agents across Ontario to keep their options open.
 Karma Realty Inc. offers Real Estate License Parking services to Ontario Real Estate Sales Representatives and Brokers.
 If you are leaving the business temporarily or permanently due to:
Retirement
Maternity Leave
Illness
Caring for an aging parent
Travel
Any other purpose
It shouldn't cost you all your hard earned savings.
By parking your license with us, you can:
Keep your license so that you keep your options open
Refer past clients, friends and relatives and collect the referral fee
Move to Active selling again easily
Be kept informed of industry changes
Be notified of due dates for education and insurance
Get a referral fee for any Sales Representative or Broker that you send to us
Karma Realty Inc. is not a member of the Canadian Real Estate Association (CREA), The Ontario Real Estate Association (OREA) or any other board. Registrants who park their license with us are still licensed Real Estate Representatives under the Real Estate Council of Ontario (RECO).
If you want to be able to do referrals and have the ability to re-instate your license, and pay a minimum for these benefits, then you have come to the right place.
It's not a difficult process and we can walk you through every step.
Details

Karma Realty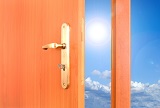 Are you looking for a brokerage to park with? If so, we can help! We are keeping doors open for Ontario Real Estate Agents. Don't close the door to your future! Hang your Real Estate Licence here!
Moving to Karma Realty is very easy and in most cases, can be completed within a day. Contact us now!
Details

Karma Realty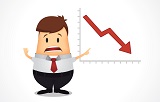 Toronto's real estate board is laying the blame at the government's door for a "volatile" year that saw sales drop more than 18 per cent and prices for detached homes dropped.
Record sales in the first quarter were followed by a decline after the Ontario Fair Housing Pland was announced. The new federal governement lending guideline will also continue to effect the market well into 2018.
"Much of the sales volatility in 2017 was brought about by government policy decisions," said Toronto Real Estate Board (TREB) president Tim Syrianos in a statement.
If the market drop is causing you to consider your options, contact us to see how we can help.
Details

Karma Realty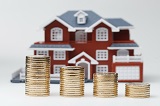 House prices have been falling for the last three months suggesting that Canada's hot housing market has cooled. Toronto (−1.4%), Hamilton (−1.6%), Ottawa-Gatineau (−0.8%) led that way, with a .5% drop overall. Toronto's overall drop was 7.1%.
The Teranet-National Bank house price index fell by 0.5 per cent in November, which is the largest drop for the month of November recorded outside of a recession said National Bank economist Marc Pinsonneault.
If the market slowdown is causing you to consider your options, contact us to see how we can help.
Details

Karma Realty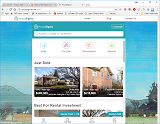 In response to the Federal Court of Appeal upholding the Competition Tribunal's TREB ruling, several website have now moved to include sold data into their websites. MongoHouse, HouseSigma, and Sold.Watch have all started showing TREB sold data.
Competition Tribunal had ruled the Toronto Real Estate Board prevented competition, stifled digital innovation by prohibiting its realtor members from posting sales data online.
If you are feeling the pinch of the changing market landscape, contact us to see how we can help.